As part of my on going Major Project I created a series of wooden doctor's kits. Theseboxes were designed to ask participants how living with a long term condition affects everyday living, both physically and emotionally. Six boxes were made it total each uniquely coloured and filled with seven individual items to be interacted with. Some involved writing, while others  required more interactive solutions.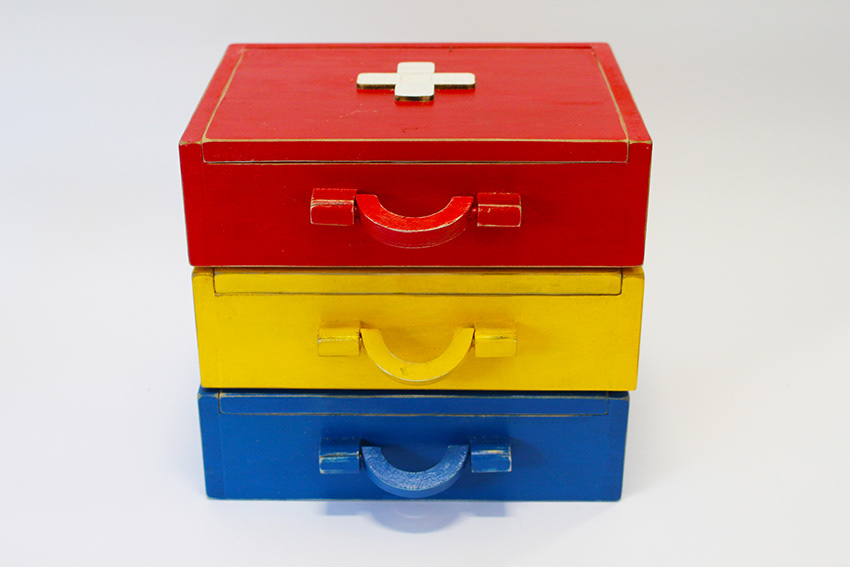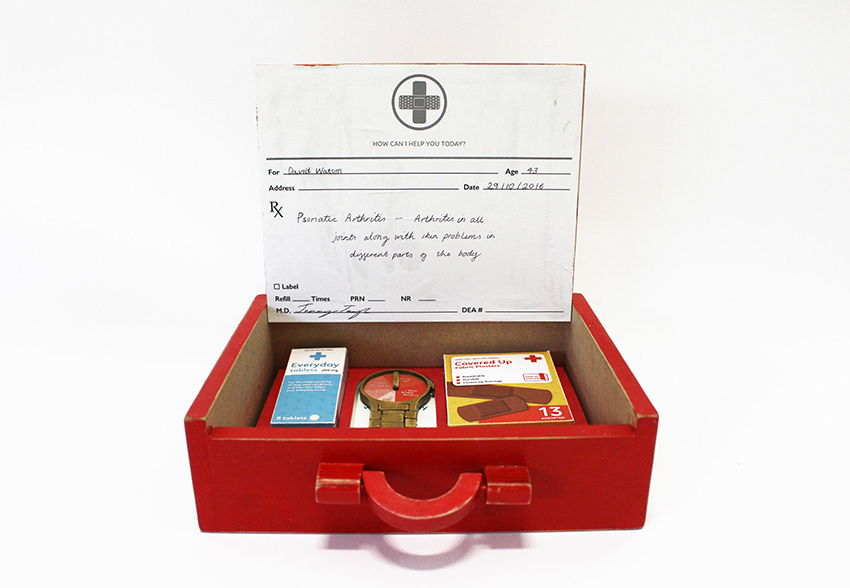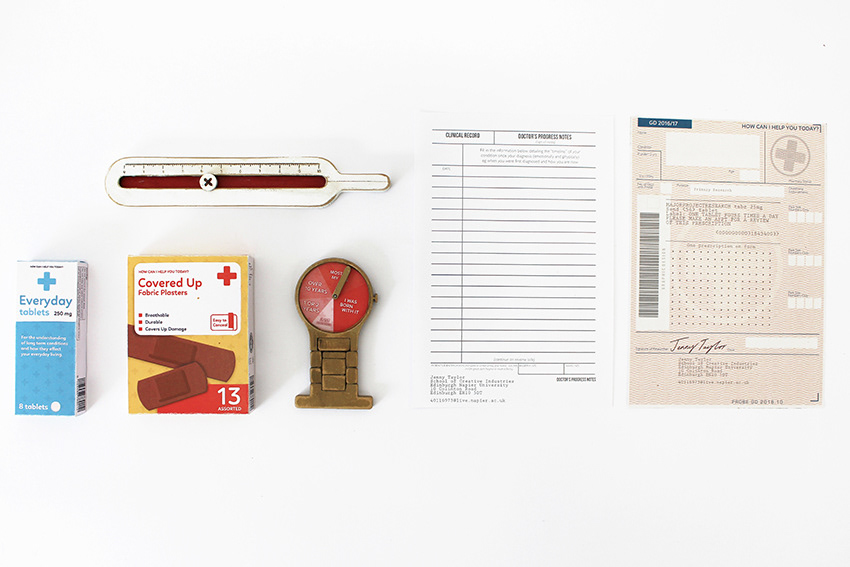 Seven items were contained in each box, including a prescription and doctor's record which allows the participants to explain their condition in more detail.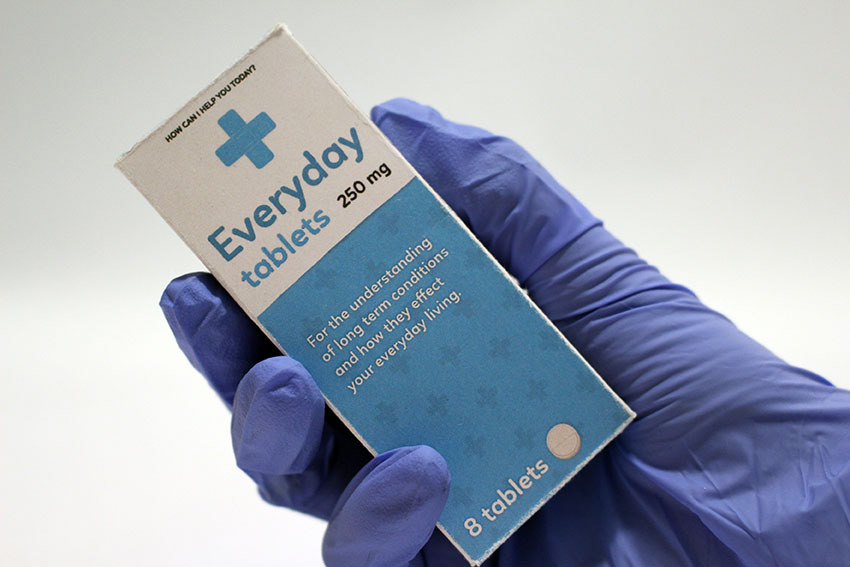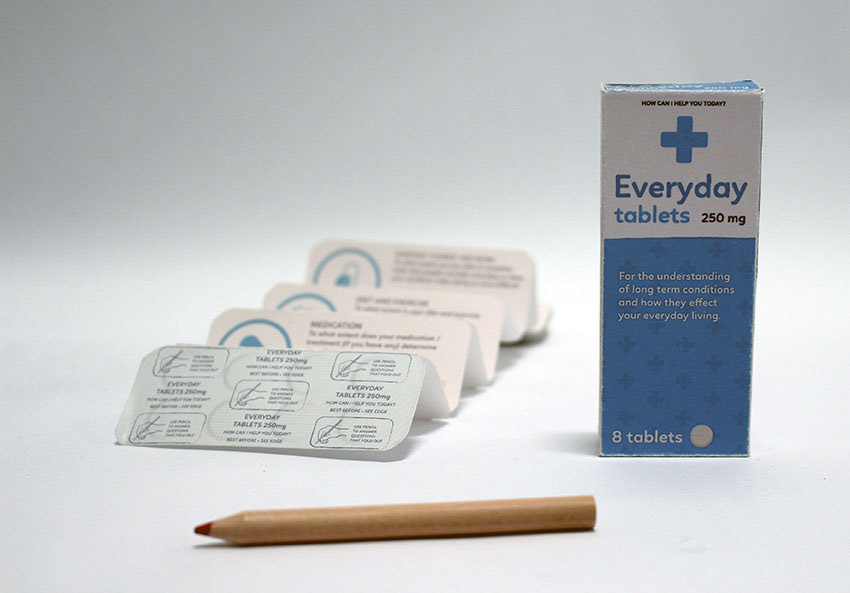 Use the pencil to colour in the tablets - Six separate questions asking participants how their condition affects certain aspects of their life.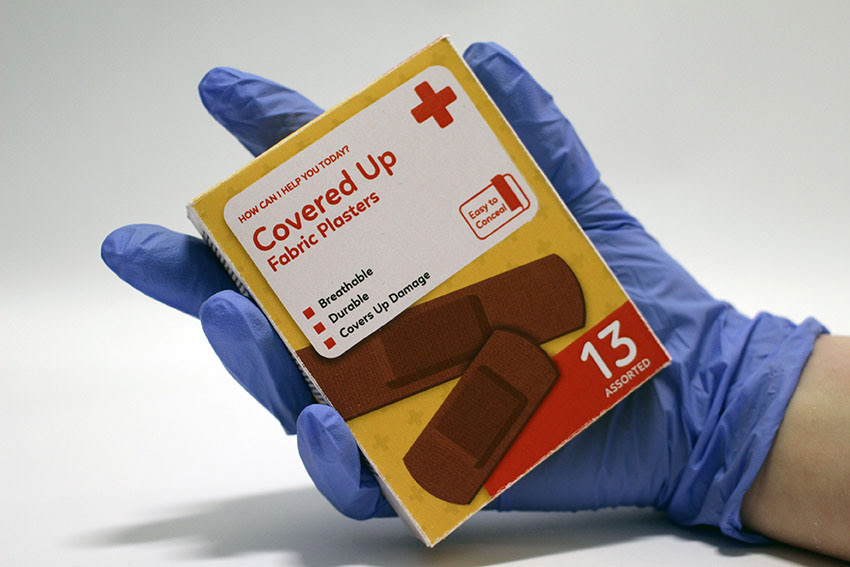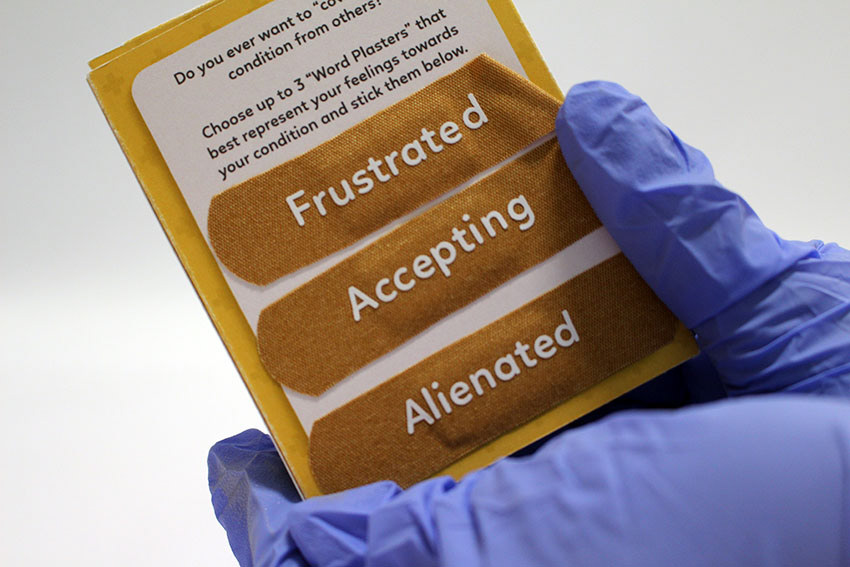 Stick the plasters to the back of the box to describe how you feel about your condition - 13 different plasters are provide with both negative and positive emotions.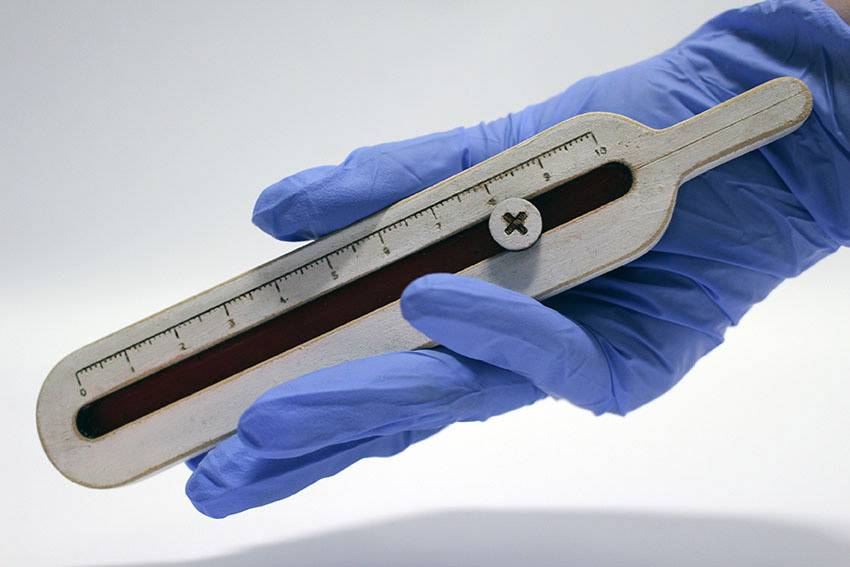 To what degree does your condition effect you on a daily basis? - Move the thermometer to show out of 10 how affected you are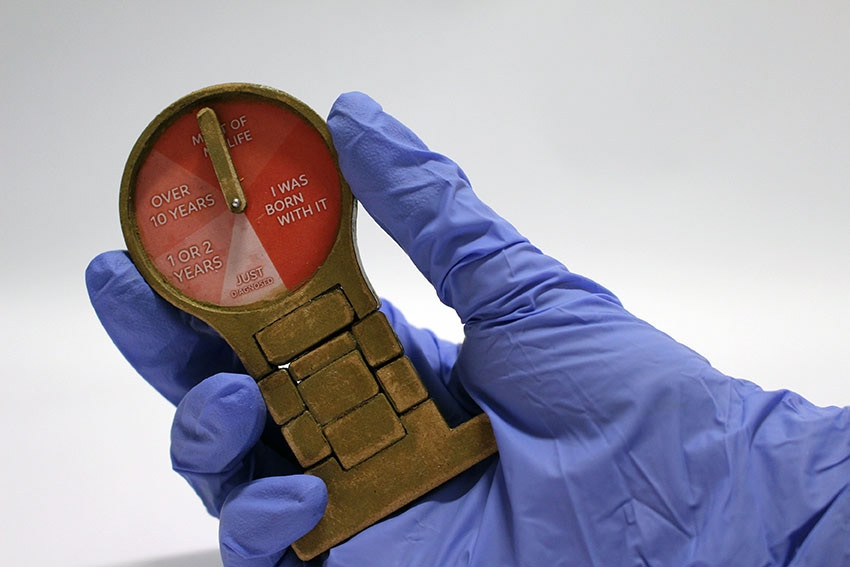 Move the hand of the watch to say how long you have had the condition - Moveable watch split into five sections