While studying abroad in Canada we were tasked with choosing a song or lyric that "resonated with us" in some way and create a typographic poster. I chose the song "Love in the Dark" by Adele because of the emotive line "it feels like we are oceans apart" which to me represented the distance between me and home. Although the song is stereotypically sad the aim for my poster was to evoke the distance I had been able to go.
Taking the lyric, I was inspired to create a poster using different nautical elements to make a quintessential map that evoked the idea of the ocean. To create the poster I was inspired by paper crafted maps that showed depth. I then went on to create the 3D paper crafted poster that encompassed the typography, before adding the final elements digitally. The poster is around A2 in size.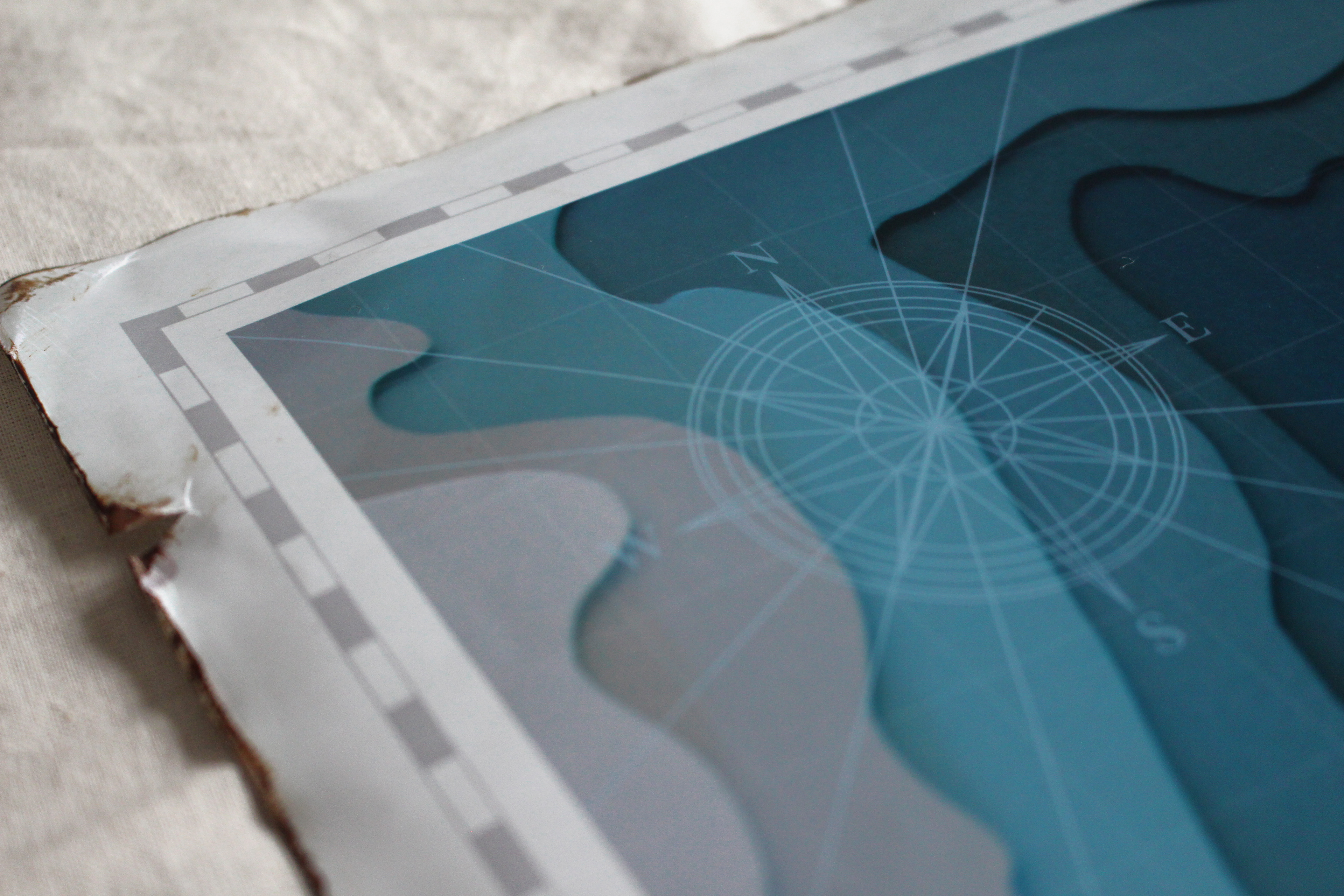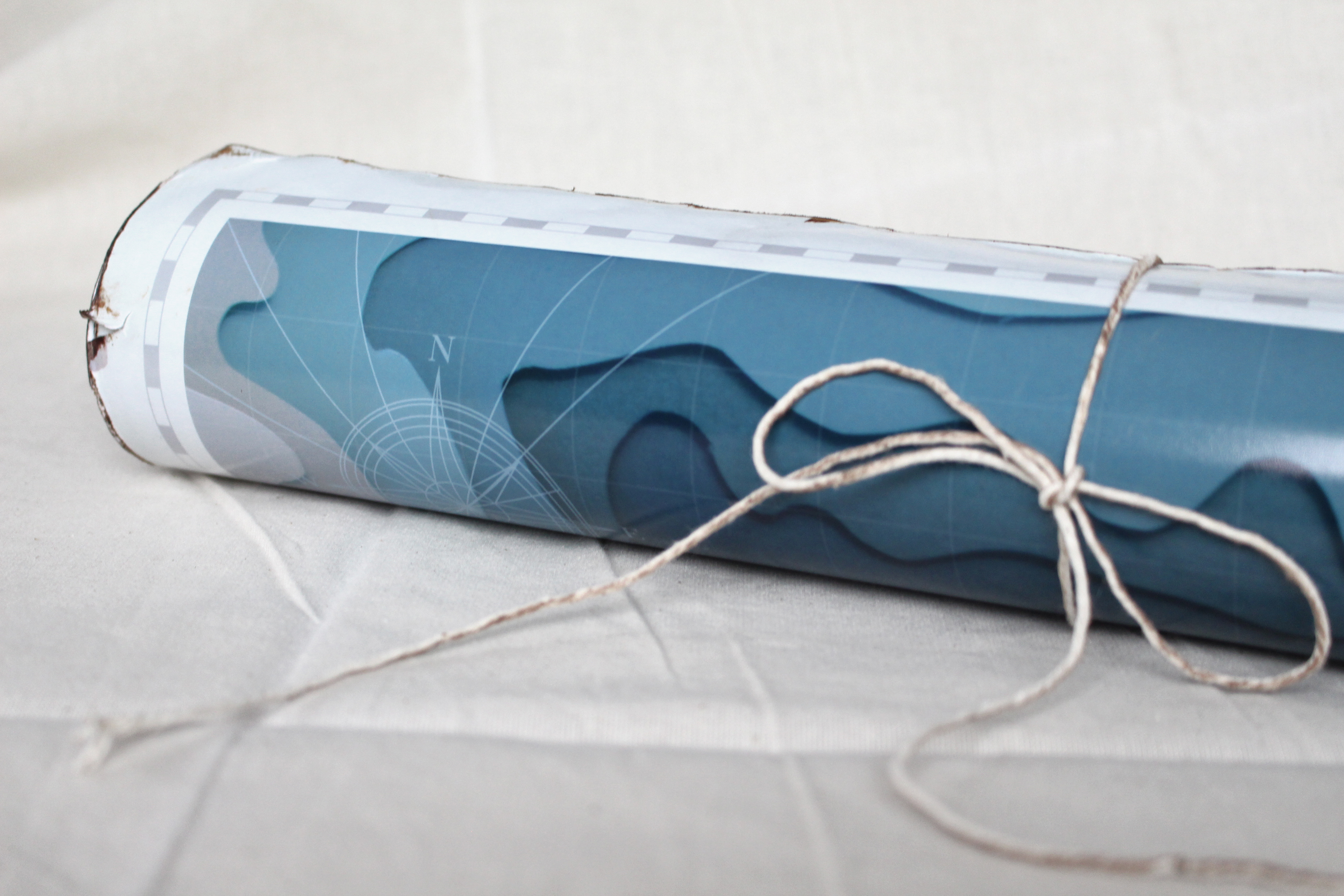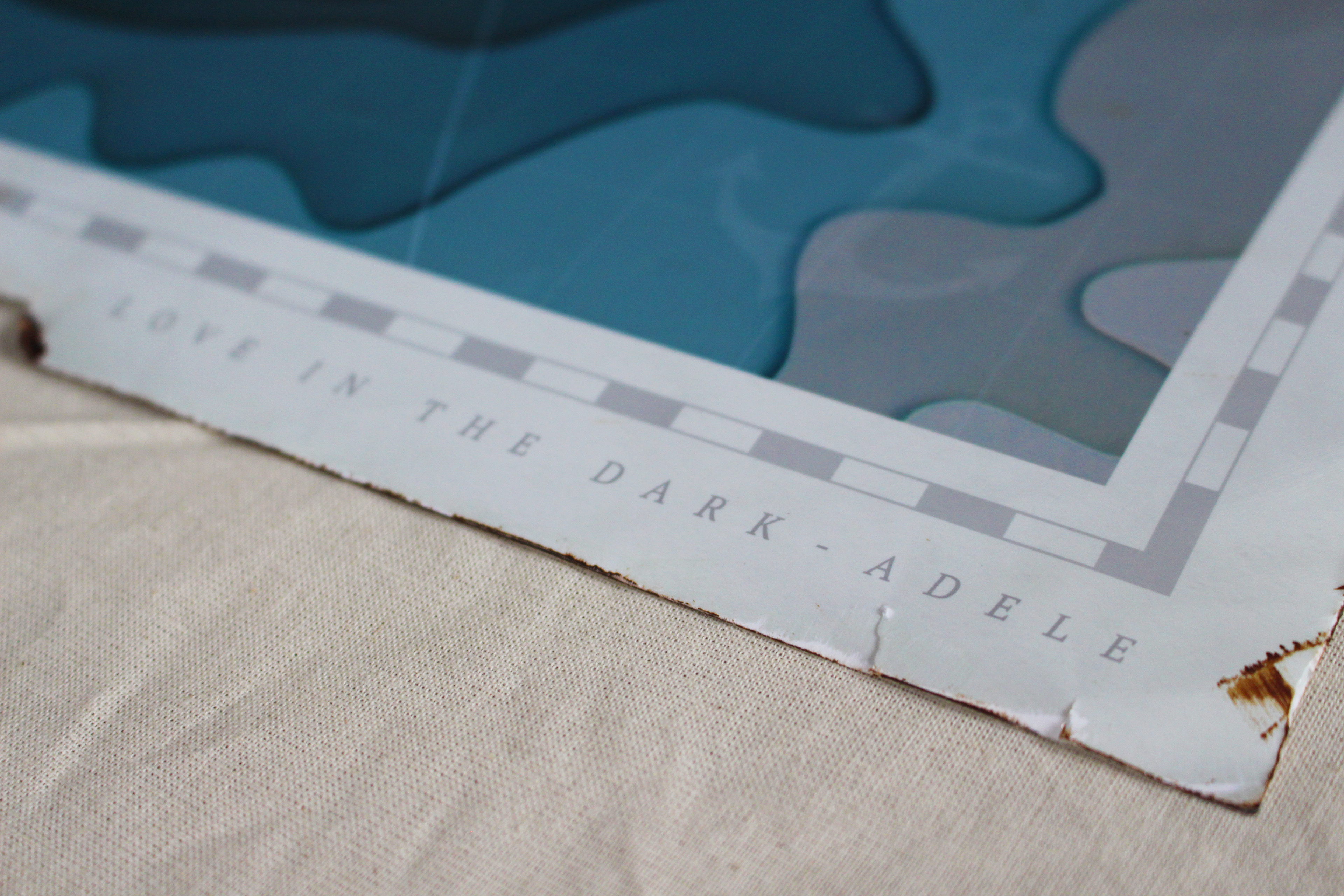 Below are some images of how I went about creating the 3D paper crafted poster. The poster was made with six different shades of cardstock  each individually cut so that together they would create the typographic poster.