A series of matchbox books that were based on specific quotes taken from conversations with my Dad. Each box contained an illustrated version of the sentence about how he feels about his experiences with Epilepsy.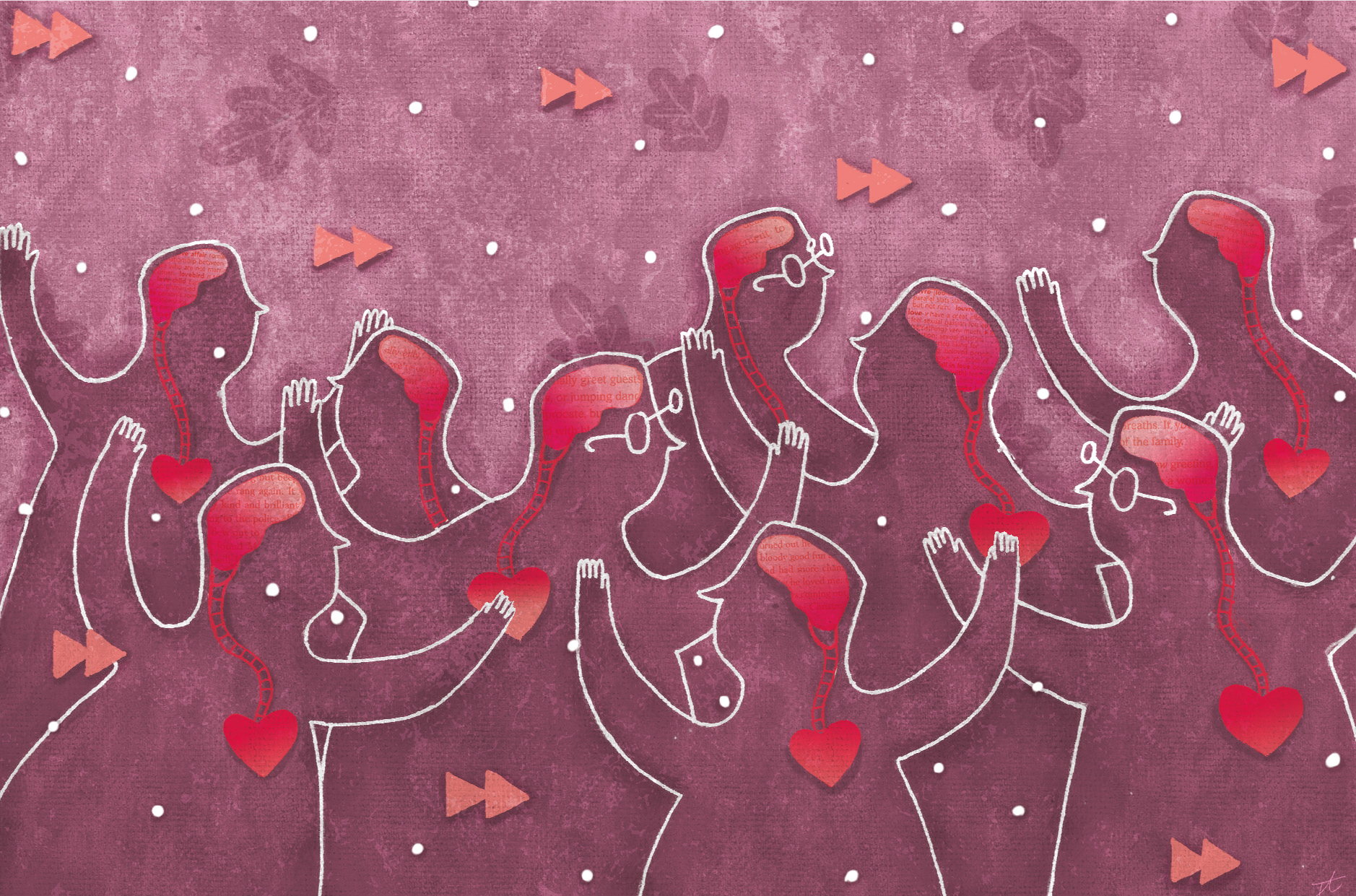 Individual Cover Illustration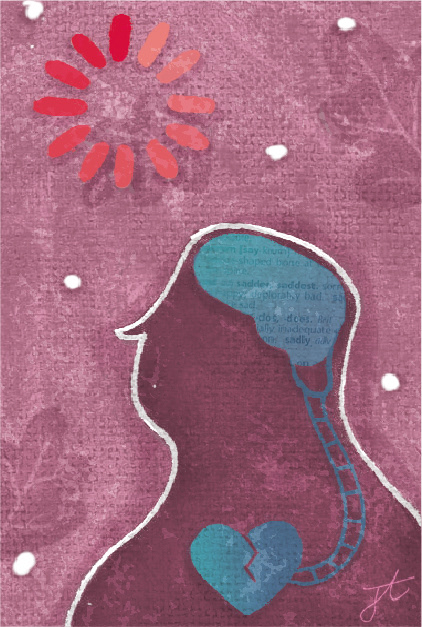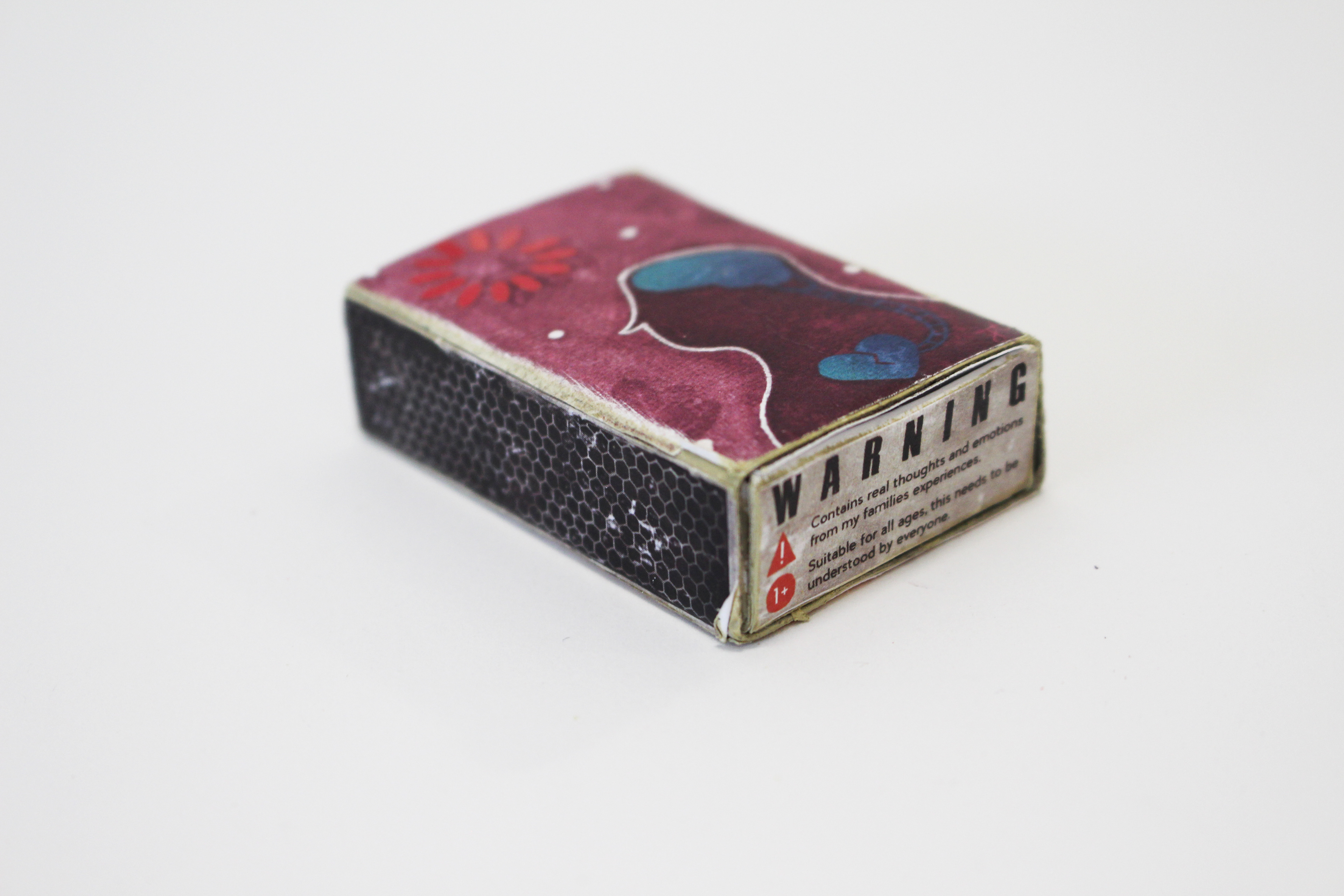 When placed in the right order the outside of the matchboxes make a picture. One side uses all 10 matchboxes to make a picture of acceptance; while the other creates a picture with 9 of them with one left out, showing how people with Epilepsy are "left" out of situations.  
​​​​​​​
Side One 3x3 Illustration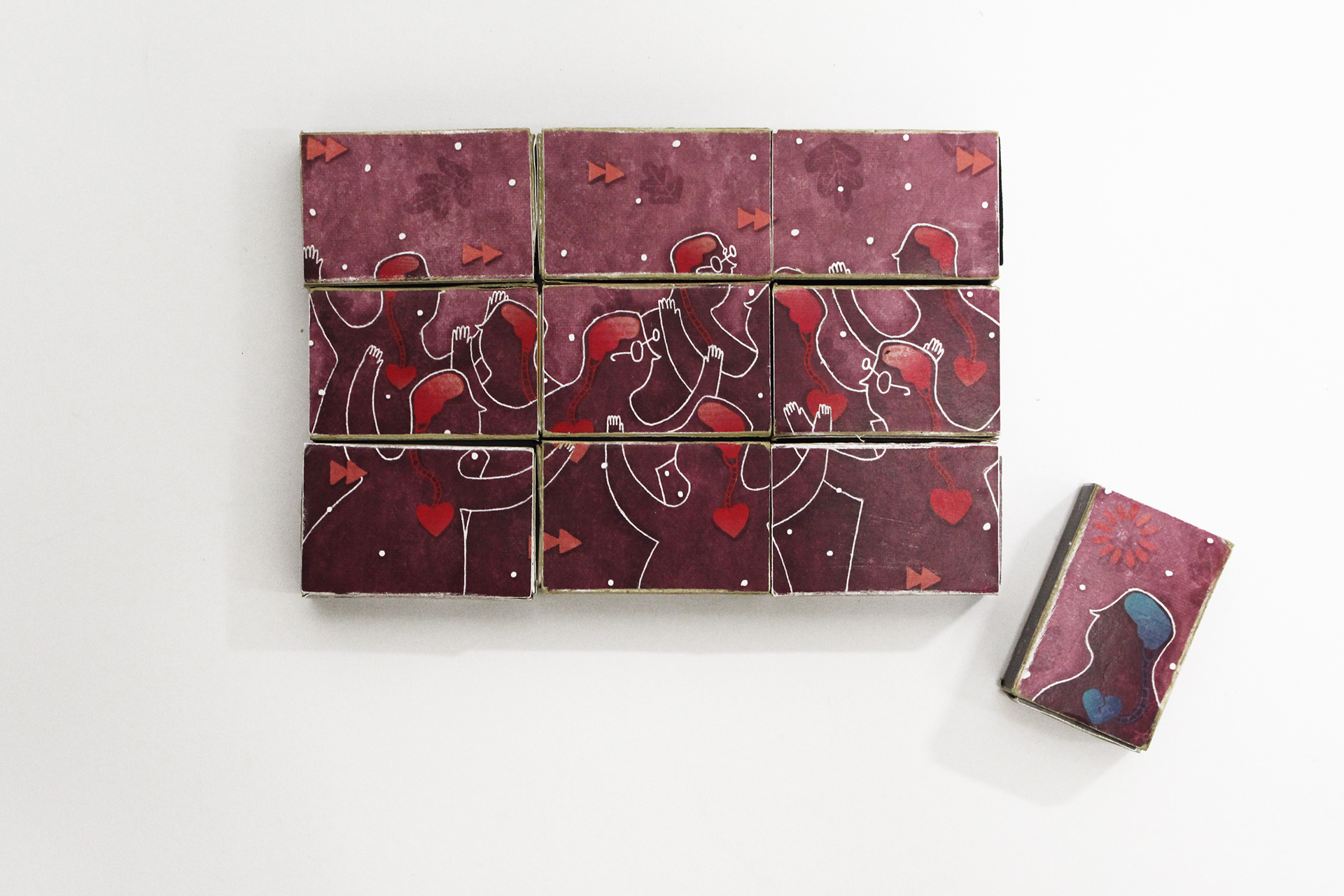 Side Two 5x2 Illustration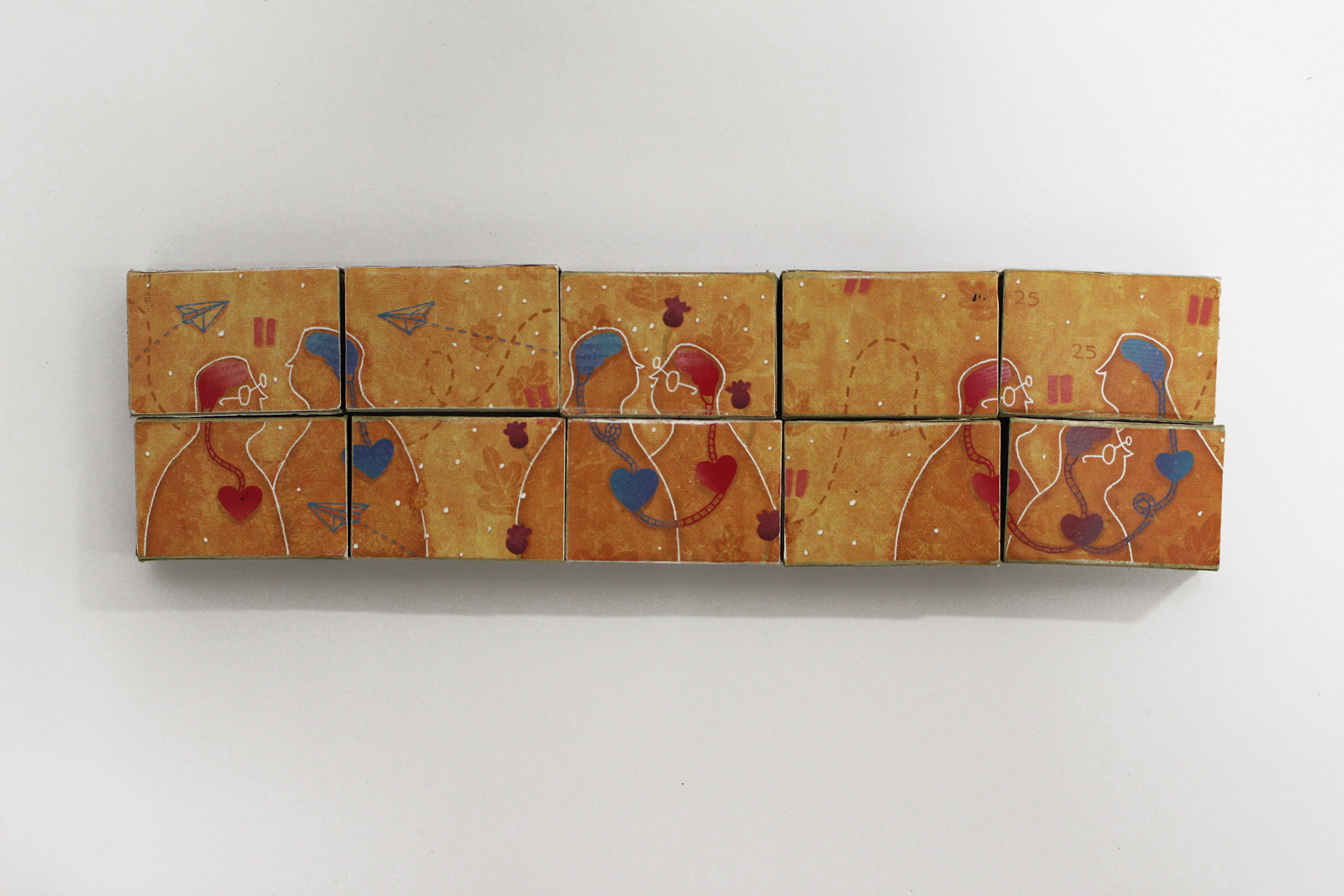 Each matchbox contains a "story" folded into the box. Each is uniquely designed with my Dad's quote in mind. I tried to involve different visual metaphors and continually use the same human figure within them.